In his opening statement at the commencement of the first trial to be held at the Specialist Chambers, that of Salih Mustafa, Prosecutor Jack Smith described the Kosovo Specialist Chambers as a court that was "inspired by Kosovar voices and created by acts of the Kosovar people" and which is evidence of Kosovo's commitment to the rule of law.
Prosecutor Smith stressed that the business of a prosecutor was individual accountability for crimes that can be proven beyond reasonable doubt and that criminal responsibility for crimes before the Specialist Chambers was personal. "The SPO does not levy accusations against the KLA or against the war it fought for Kosovo's independence. It is neither the job nor the desire of the SPO or myself to do so," Prosecutor Smith said.
"As a prosecutor it is beyond my remit to argue or decide what wars were just and what wars were not, but I can say that war crimes on one side do not justify war crimes on the other side," Prosecutor Smith added. "Perhaps most importantly, I also know that truth never damages a cause that is just."
Prosecutor Smith made clear his view that this should be a court for, and about, victims. Noting that many victims "have been forced to wait two decades to ask for justice for the crimes committed against them and against their family members who are no longer with us," he explained that: "If we are to properly serve these victims, there can never be an expiration date on accountability."
With respect to the victims in the case against Mr Mustafa, Prosecutor Smith noted that while in other cases the SPO has brought, the victims were a mix of Kosovar Albanians, Serbs, Roma and other ethnicities, each of the victims of the accused were fellow Kosovar Albanians.
Prosecutor Smith said that: "These people were not enemies of the state of Kosovo, they were not spies. They were fellow community members, innocent Kosovar Albanians whose only crimes was to be viewed, for one reason or another, as an impediment to the KLA and certain of its leaders, and thus labelled collaborators.
"The truth, as will be laid before this Court in the coming weeks, is that certain KLA leaders including Mr Mustafa, used their powers to victimize and brutalize fellow Kosovars, including individuals whose only crime was to have political views that differed from those of the KLA and its leaders."
Prosecutor Smith emphasized that the proceedings against Mr Mustafa must be conducted according to the highest international standards and urged the Court's detractors to watch how it functioned in both the current trial and those that follow before judging it.
"The work of this Court represents opportunity," he said. "An opportunity for Kosovo to put the issues of this war behind it once and for all. An opportunity for victims to have their voices heard, and heard in a setting where they can speak the truth without fear of intimidation or retribution."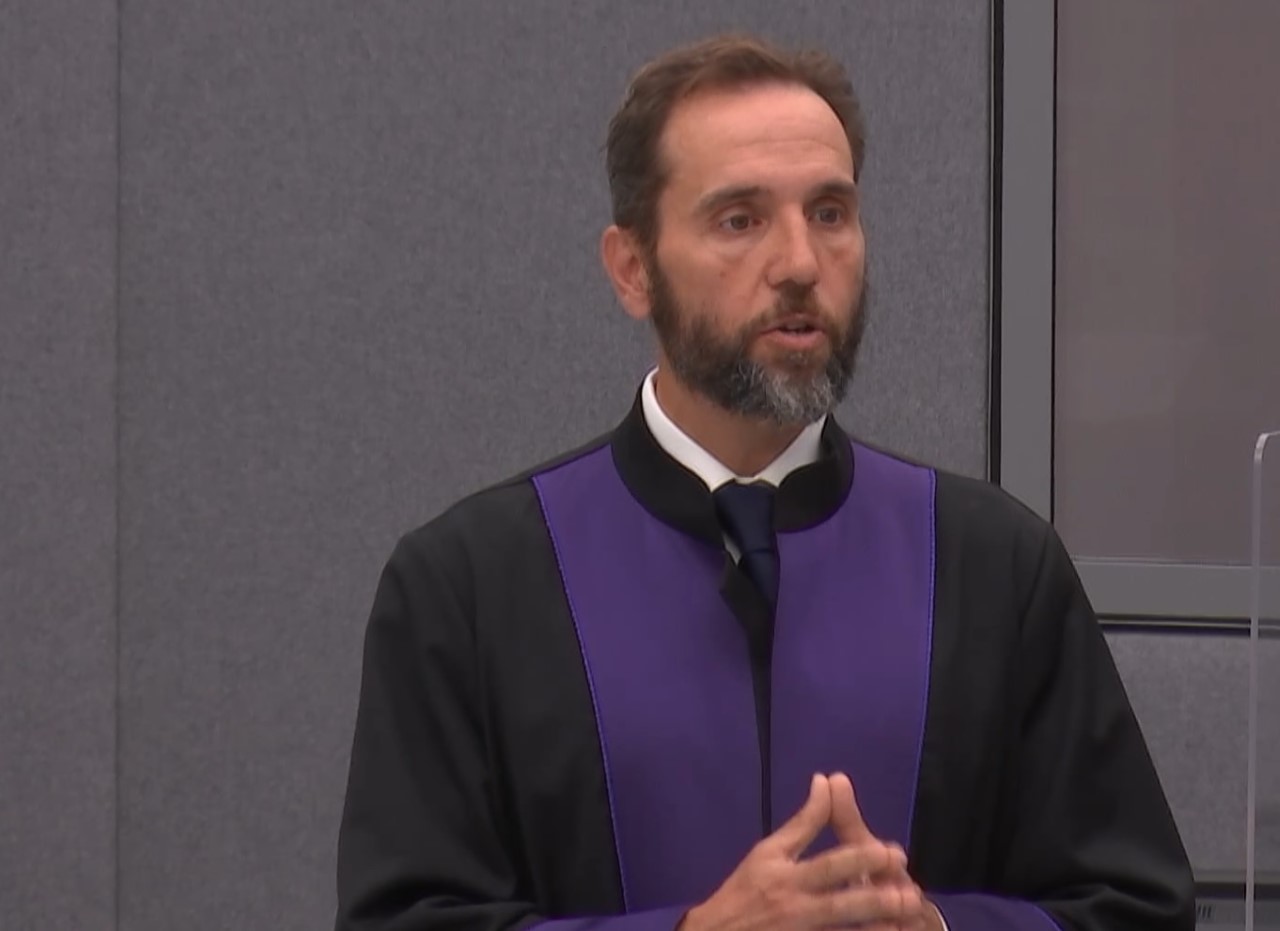 Source:
Specialist Prosecutor's Office