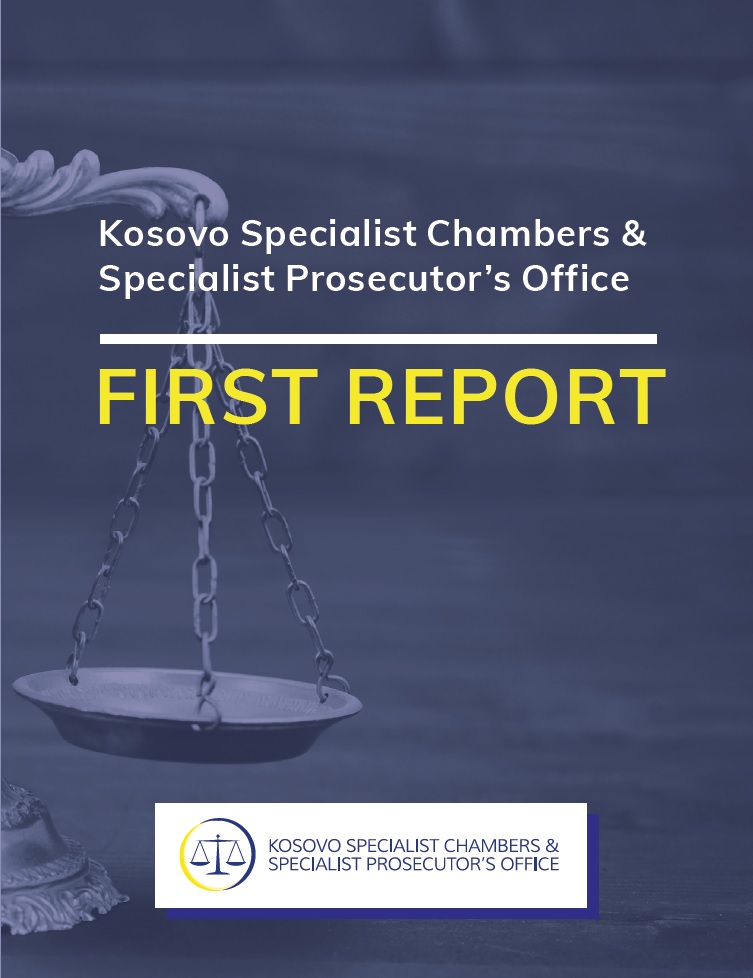 The first report of the Kosovo Specialist Chambers and the Specialist Prosecutor's Office was published in June 2018. The first part of the report recounts the process that led to the Kosovo Specialist Chambers becoming judicially operational (April 2016 – July 2017) and further major steps in building the regulatory framework and strengthening outreach (July 2017 – February 2018). The second part of the report presents the background and establishment of the Specialist Prosecutor's Office, highlighting its responsibility and the challenges of its work.    
Click on the image to download
---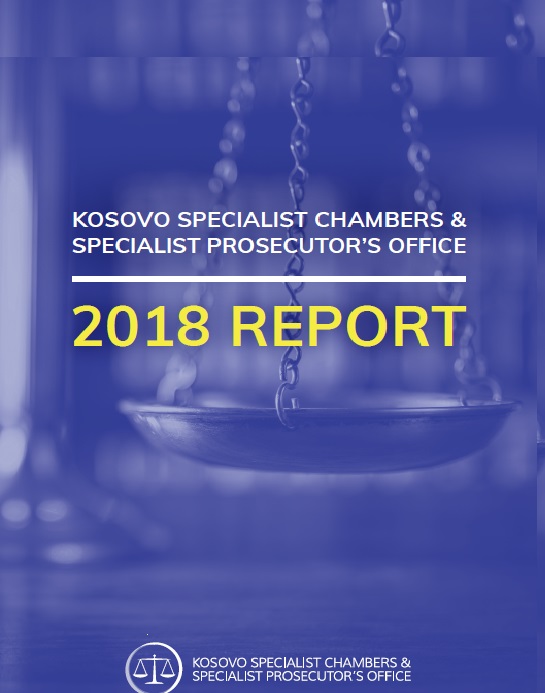 The 2018 Report of the Kosovo Specialist Chambers and Specialist Prosecutor's Office provides a detailed update on developments within these institutions in the course of 2018. The first part of the report deals with the Specialist Chambers, describing the progress made to further strengthen the court's regulatory and procedural framework. A key priority during 2018 was to devise a legal framework conducive to effective proceedings and  innovative instruments in order to ensure the conduct of fair and secure proceedings where the rights of both the accused and victims are fully met, while guaranteeing swift and efficient trials. The second part introduces the new Specialist Prosecutor and describes the evolution of the Specialist Prosecutor's Office.
Click on the image to download
---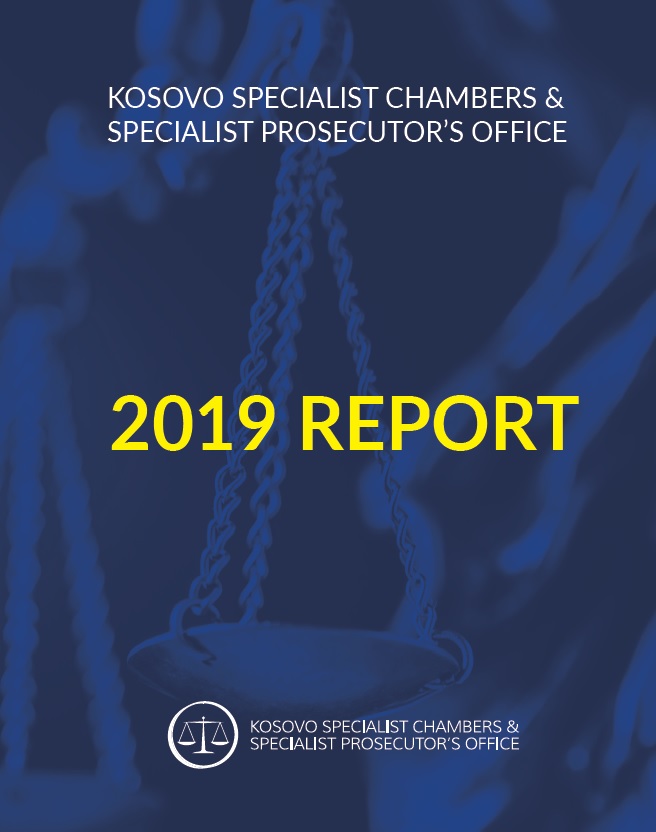 The report highlights key milestones achieved in 2019. The milestones also include the move to the new premises with a highly equipped courtroom that provides for measures to ensure the safety and security of victims and witnesses. 2019 saw an increase in the judicial activity before the KSC, including matters brought before the Specialist Chamber of the Constitutional Court as well as matters concerning legal aid. The Judges of the KSC were also engaged throughout the year in different activities varying from preparations for upcoming proceedings to actual judicial involvement.  They stand ready to conduct fair, efficient, expeditious, safe and secure proceedings before the KSC in an independent and impartial manner. Communicating with people in Kosovo and the region about the mandate and work of the court has been a top priority of the KSC since its establishment and remained so in 2019, when outreach activities were significantly intensified.
Click on the image to download